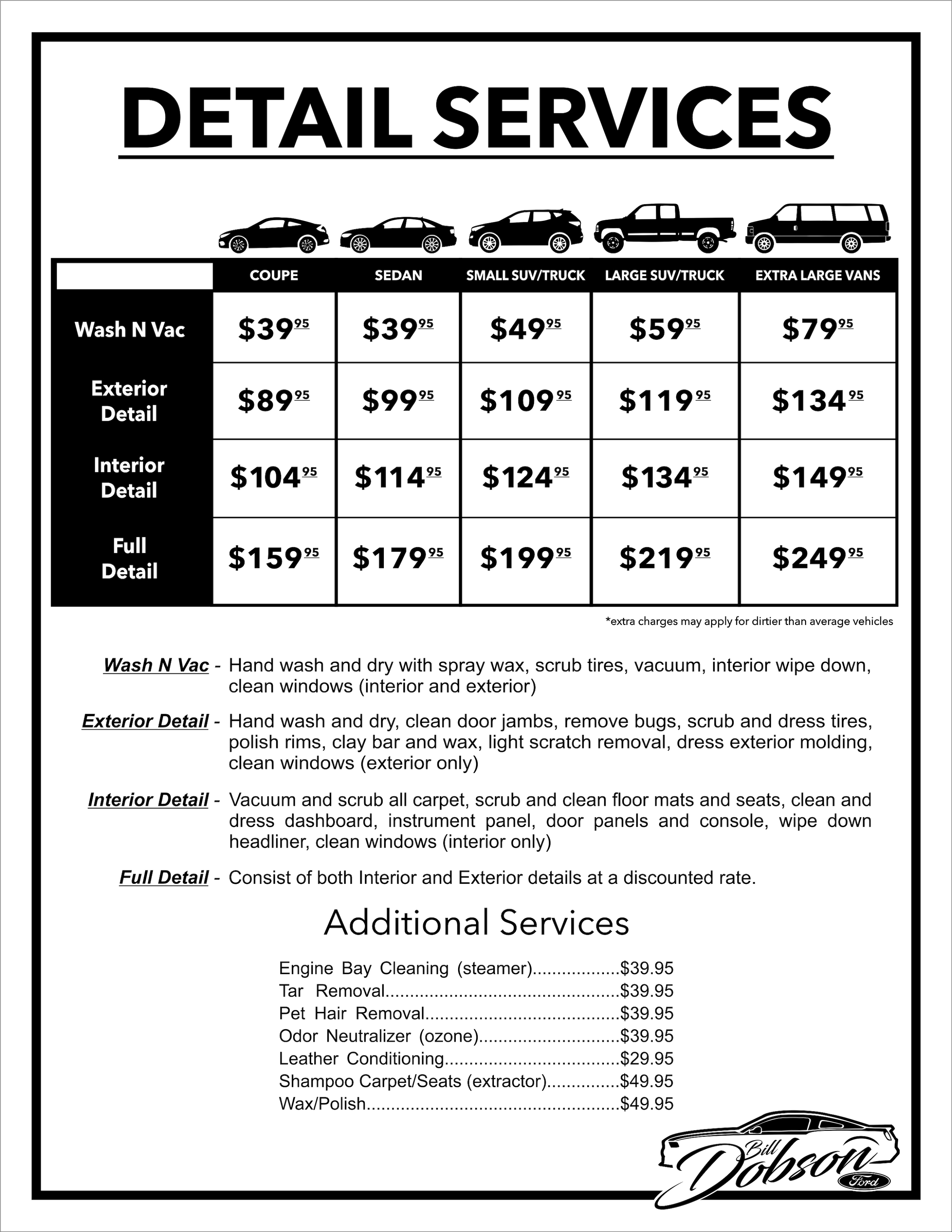 Bill Dobson Ford Detail & Graphics

Contact Information:
(812)-254-1379

Our Detail and Graphics Shop Can Help Your Car Look its Best
At Bill Dobson Ford, we have a detail and graphics shop where we can help your car look its best. Whether you want your car to shine a little brighter, your car has some pesky stains that need to be removed, or you want to add some graphics, you can count on us to get the job done.
We can take care of all your detailing and graphics needs. We provide the following services at our detail and graphics shop:
Windowing Tinting (both FX Premium Series and Color Stable Series)
Interior Stain Removal
Interior Detailing
Exterior Detailing (Polishing, Lusterized, Chrome Polished)
Scotchgard
Odor Removal
Wash
Interior Vacuum
Graphics
Our technicians would be happy to discuss these services with you, so you can let us know just what you want for your vehicle and we can share information about how each service works. We're always happy to discuss the details and answer any questions you might have.
Whichever service your car needs, you can count on us to get the job done right. Our technicians have years of experience providing thorough, detail-oriented work, so you can trust that we will do a great job on your vehicle.
If you're interested in learning more about what our detail and graphics shop can do for your car, come on over to our Washington, IN car dealership. We will gladly answer your questions and then help you schedule a detailing appointment. We'll take care of all your detailing needs so your car can continue to look its best.