Bill Dobson Ford Annual Car Show

Sixth Annual All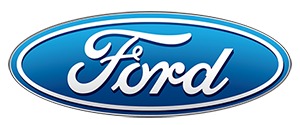 Car & Truck Show
Saturday June 5th, 2021 8am to 3pm Registration Begins at 8am & Cutoff is at noon.
Want to See Some Great Ford Models, New or Old? The Car Show Here at Bill Dobson Ford is Great Way to See Everything!
Here at Bill Dobson Ford in Washington, IN we are incredibly proud to one of the premier dealerships in the area that more shoppers choose to visit. We will not only stand out because of our ability to offer some incredible models, but also build a lasting relationship with the surrounding community. One of the ways we are really able to connect with our surrounding community is with our yearly car show to help drivers in the area show off their treasured Ford models.
Check Out Some of This Year's Entries
This car show is a yearly event where we partner up with Cop & Kids organization to raise money to benefit them! Here you we are incredibly proud to offer drivers the best chance possible to display their prides and joy to many people in the area. We want to give drivers the chance to show off models from automakers like Ford, Lincoln, Mercury, and Edsel! These models will represent the long history of Ford so everyone in the Lawrenceville, IL and Vincennes, IN area can see what has made Ford one of the most impressive automakers in the area.
At this yearly event drivers and community members will get to see numerous different models that represent Ford as well as raise money and awareness for a great local organization! This incredible car show is just one of the many ways that we here at Bill Dobson Ford are proud to help drivers of all types see what we are all about!
Make the time to visit this car show and we will be sure to help drivers from all over the Jasper, IN area see what will make our dealership the premier place to visit for all of your automotive needs. See you soon!